Graduate Research Assistant
Michigan State University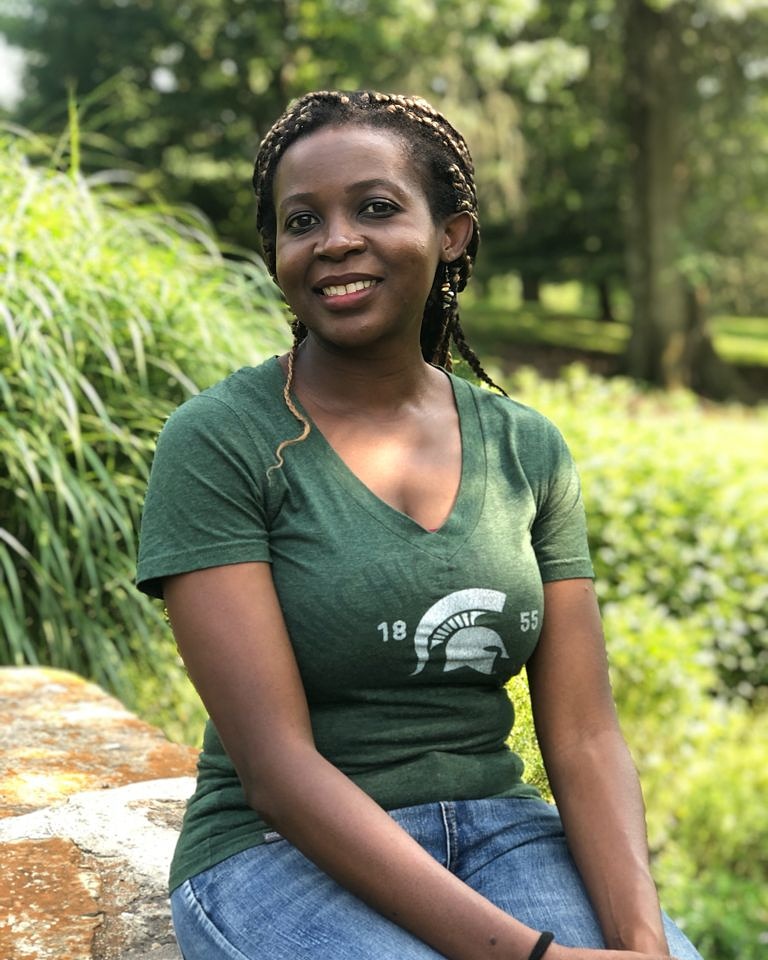 Team Member Bio
I am a Graduate Research Assistant with Teaching Science outdoors and currently enrolled as a PhD student at MSU focusing on issues of cultural relevance, equity, and justice in science education.
What is your academic and teaching background?
I have a bachelor's degree in Chemistry and a master's degree in Curriculum and Instruction. I taught high school Chemistry and Physical Science in Nigeria for 11years.
Why are you involved in the grant?
To me, part of science is play, and some of the best play happens outdoors. My interest in science was largely fostered by how much time I spend outside noticing, exploring, and creating. I like to see students gain autonomy in outdoor spaces to interact and engage deeply with natural phenomena and see themselves as part it.
Favorite urban plant or animal
Because I grew up in central Nigeria, my favorite urban plant is a cactus because there are so many types in different shapes and sizes, some with lovely fruit and flowers.